Want to know a secret?
You might know that hypnosis is a powerful, well-researched tool to help you:
Get Over Phobias (like fear of flying or a fear of snakes or agoraphobia)
What you probably don't realize is that hypnosis can:
Provide pain management so you can become pain free or have significantly less pain— without drugs
Alleviate & speed up your recovery from medical issues & surgery
Relieve stress and anxiety, and help you to recover from depression or PTSD
There's tons of scientific research about hypnosis, research that has been scrutinized by the media. They agree that hypnosis really works for pain management, medical conditions, psychological issues and habit control. (Check out the grey boxes on these pages for quotes.)
" . . . Scientific evidence is mounting that hypnosis can be effective in a variety of medical situations, from easing migraine headaches to lowering blood pressure, controlling asthma attacks, minimizing hot flashes and diminishing side effects from chemotherapy."
~ Wall Street Journal
"Research has shown medical hypnosis to be helpful for acute and chronic pain. In 1996, a panel of the National Institutes of Health found hypnosis to be effective in easing cancer pain. More recent studies have demonstrated its effectiveness for pain related to burns, cancer, and rheumatoid arthritis and reduction of anxiety associated with surgery."
~ WebMD
Most important, though, are the results my clients get. It's been an amazing privilege to witness their journeys.
"I've been to other hypnotherapists, but my three sessions with Mahesh were the most successful I've ever had. He helped me stop smoking, and to eliminate my sciatica pain and my neuropathy. I would recommend him to anybody and I would go back to him if I had any kind of angst, whether it was physical, mental or emotional."
~Maria I., Oakland
Mahesh, when you told me that my physical pains would go away, I doubted that was possible. My knee– wait, where did it hurt? And my shoulder is virtually pain free. Miracle!"
~ David Walton, Oakland
"I went to see Mahesh for restorative hypnosis after many years of struggling with an addiction to a specific person. I had tried years of therapy, was medicated by psychiatrists, went to SLAA [twelve-step] meetings, and nothing was working. Despite being a high functioning executive, I had lost friendships, relationships, and jobs because of the addiction and was completely suicidal. I had never tried hypnotherapy before, and walked in with a reasonable dose of skepticism. Mahesh made me feel completely comfortable with the process.
…The impact has been transformational. For about two weeks after the session, I felt a strong energy coursing through my body. I had a new clarity and sense of strength that culminated in a calm acceptance. For the first time, I began to move on. I couldn't believe it. I started living my life. It was the beginning of such a profound change in me as a human that I don't believe I could ever feel suicidal again. My deepest gratitude to you, Mahesh."
~Sarah C., San Francisco 
"Over a number of sessions, Mahesh helped me get through a period of intense anxiety. I am quite grateful to have worked with him. He is extremely dedicated, and taught me a number of techniques that I now use on my own to keep myself in balance. He took the time to help me try out and work through each these techniques until together we tailored them precisely to my specific needs, which was essential for me. Highly recommended."
~Ben B. Berkeley, CA
"Mahesh is a true empath — one who has an uncannily accurate sense of what's happening in others' experiences. In the work we've done together, his insights have led me to numerous epiphanies that have helped me understand my life. He also has taught me a seemingly endless number of tools and techniques to lower anxiety and increase well-being. I recommend him without reservation."
~Noam B., Emeryville, CA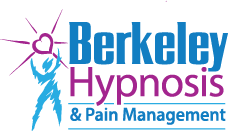 You'll LOVE what hypnosis
can do for you!