Need Stress & Anxiety Relief?
Want to End Panic Attacks, Phobias, or Even PTSD?
Take Back Your Life with Hypnosis & Our Natural Anxiety Treatment Program!
I offer a unique combination of hypnosis and a natural anxiety treatment program to successfully help you overcome anxiety, panic attacks, phobias and PTSD. The work we do together will:
Help you experience deep relaxation at a level you've rarely, or perhaps never felt before.
Give you easy techniques that will bring you instant anxiety relief whether you experience stress, severe anxiousness or a panic attack.
Retrain your brain so you are no longer triggered by situations that set off panic and anxiety. This will work even if you don't know exactly what the actual triggers are.
Find the root cause of any phobias and help you get over your fear.
Free you from the intense emotions associated with trauma so that it just becomes one other item that happened to you in the past.  You will be surprised to notice that you feel as comfortable with this part of your story as with any other aspect of your life.
Help with social anxiety, OCD, PTSD, agoraphobia, test anxiety, fear of flying, driving, and public speaking, as well as phobias related to animals, insects, dental work, injections and much, much more.
"I'd been waking up feeling really anxious for the last two years. I was convinced I couldn't be hypnotized, but Mahesh helped me relax into a hypnotic state rather easily. Our work together, plus the tools Mahesh gave me to use on my own, helped tremendously in reducing my morning anxiety. I also found that I was sleeping better at night."
~ Marc K., El Cerrito
"I once was a needlephobic diabetic that had to test four times a day and take insulin 4x a day as well. I felt doomed. I was scared of pricking my finger to draw blood. I didn't follow my doctors instructions and ended up having uncontrollable diabetes. As much as I wanted to get better, I couldn't bring myself to make a commitment to test and take my shots . . . until I met Mahesh Grossman! He helped me find the root cause of my fear– and to develop a plan that I immediately put to use to successfully test and take my shots. Four years later, because I was diligent in getting my health right, my doctor has reduced my insulin intake."
~Andrea B., Phoenix, AZ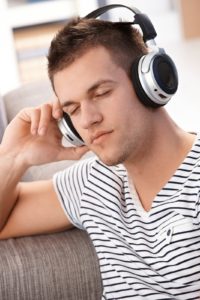 "Hypnosis can help. A growing body of research supports the ancient practice as an effective tool in the treatment of a variety of problems, from anxiety to chronic pain."
~ Newsweek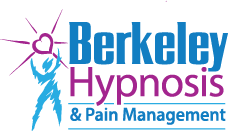 You'll LOVE what hypnosis
can do for you!
Take the next step. Try hypnosis. Fill out the form below.