"I've worked with Mahesh on a variety of issues and experienced major healing and transformation. Mahesh is a very dedicated practitioner with powerful intuition and a huge heart. I really appreciate that he not only helped me tremendously, but also taught me how to use a number of techniques on my own, tailored very specifically to my particular needs. The results of my work with him continue to unfold. Much gratitude!!"
~Ben G., Berkeley, CA
I'm a clinically certified hypnotherapist on a mission to let the world know how valuable hypnosis is for pain relief—for both physical and emotional pain—as well how it makes a huge difference for many medical conditions. I do this through seeing clients in person, via Skype, and through my blog both here and as a pain management and hypnosis expert for the Huffington Post.
I got to see the results of hypnosis for pain management first-hand. I mean that literally. As the subject for the pain hypnosis demo during my training, after half an hour the carpal tunnel in my right wrist was gone. It honestly seemed miraculous.
When I started to perform hypnosis on my own, it was my turn to help people get out of pain. I discovered that there's something incredibly rewarding from watching a man stand up straight after he came into a session hunched over with back pain, or witnessing a woman climb two flights of stairs without stopping, when the previous week, she had needed a rest break every few steps. It really seemed like magic, so much so that I had to look online to find out what was really happening. (Check out the last three questions on my FAQs page if you want to find out more.)
So I decided to get more training in hypnosis for pain and medical issues. In addition to my clinical certification from HCH Institute, I studied hypnosis for pain management and for immune disorders with Hypnosis Motivation Institute; medical hypnosis, and hypnosis for IBS with the Hypnosis Practitioner Training Institute.
And since anxiety often goes along with physical and emotional issues, I took a brilliant course on anxiety management from the U.K.'s Human Givens Institute. And to add to the mix, I've trained in shamanic energy practices at HCH.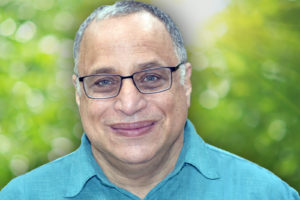 With all that education, however, I find that the best hypnosis is customized to the person I'm working with. I draw on a lot of other tools when I work with people, including Neuro-Linguistic Programming (NLP), Emotional Freedom Technique (EFT or Tapping), shamanic practices, bilateral stimulation (which is like EMDR), Voice Dialogue, Psychodrama, and Hakomi.
But my greatest skill comes from the more than thirty years of experience I have in personal growth, psychology, spiritual and energy practices. I've become comfortable healing places inside myself that most people haven't touched on in themselves. That comfort seems to affect my clients. When we work together, they seem to feel safer going to the places they need to heal in themselves.
Many  report that they have had better, deeper experiences with me than with any other practitioner they've worked with.
No matter what happens, every session is its own adventure. And most of the time, the results seem like magic.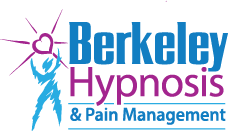 You'll LOVE what hypnosis
can do for you!
Take the next step. Try hypnosis. Fill out the form below.